Prospecting an in-between
East Belgium 1920-2020
East Belgium 1920-2020 is a virtual exhibition about the history of the Eupen-Malmedy-Sankt Vith region since it went from being German to Belgian in 1920. The virtual exhibition is the result of a collaboration between the German-speaking Community of Belgium, the Zentrum für Ostbelgische Geschichte (ZOG) and the C²DH. The website addresses a broad spectrum of users with varying levels of expertise. It will be expanded flexibly over the next few years, taking into account the three browsing levels offered, i.e. outline, perspectives and exploration. It is available in four languages: English, French, German and Dutch.
About the exhibition
The exhibition is the result of a 15-month project conducted by members of the C²DH: Prof. Dr Andreas Fickers (project leader), Christoph Brüll (scientific director) and Philippe Beck (research associate). Vitus Sproten was a project collaborator from the ZOG. The virtual exhibition is structured around three levels. The first level ("outline") is a film produced by Philippe Beck giving a short introduction to the history of East Belgium. The second level ("perspectives") provides a multi-perspective approach to this history through a series of questions. It problematises identity-related questions in an in-between space. The third level ("explorations") invites users to become researchers and to construct their own stories about the history of East Belgium. It provides source material and documentation guides to help users through their historical journey.
The virtual exhibition was launched on 20 September 2020 with an online event that coincided with celebrations marking the centenary of the region becoming part of Belgium. Check out this interview with Philippe Beck speaking about the project to the public broadcaster BRF.  
Radio feature and publication
In addition to the virtual exhibition, Christoph Brüll and Andreas Fickers took the opportunity of the centenary of East Belgium to look into the region's past in eight radio essays in collaboration with BRF. BRF's audio archives, which had hitherto remained virtually unexplored, proved to be an outstanding source, a way of making ordinary voices heard and thus reviving viewpoints and perspectives from the turbulent East Belgian past. The manuscripts of the broadcasts have been compiled into a publication. While the volume does not offer a comprehensive chronicle of East Belgium, it is intended to stimulate reflection on history, on how historical interpretations are created and why it is worthwhile engaging with the history of the East Belgian in-between space as an example of European history in miniature.
Image
Image
Image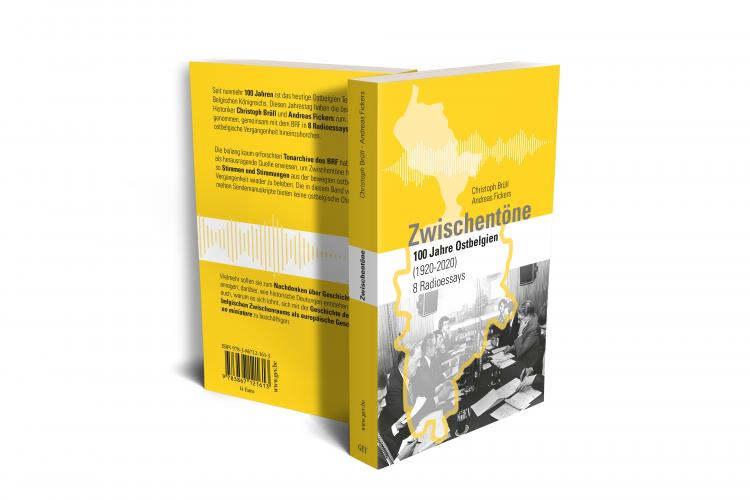 Image