Research seminar with Blandine Landau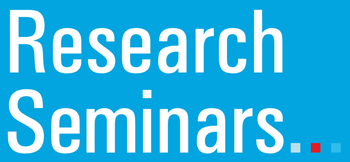 Soon after its creation in 2018 the Fondation Luxembourgeoise de la Mémoire de la Shoah asked the newly opened C²DH to conduct a doctoral research project on the "spoliation of Jewish property during World War II in Luxembourg". The goal and methods of this project were slightly different from those of the Special Commission for the Study of the Spoliation of Jewish Property in Luxembourg during the war 1940-1945, which gave its final report to the Luxemburgish Government in 2009. The "road-book" of the project, in the form of a series of questions, was set by the convention that framed it, signed in 2019. But as the project unfolded, this frame had to evolve. Which sources were actually available? Which research question did we want to address? Which methods did we want to use?
This session of the Research Seminar will present how the project evolved since it started in January 2020 and which – sometimes very practical – challenges still lie ahead for its remaining 18 months.
Wednesday, 15 June 2022
14.00 - 15.00
C²DH Open Space and Webex
If you wish to participate, please send an e-mail to vanessa.napolitano@uni.lu to receive the link - or simply join us in person.