The C²DH (University of Luxembourg), the film production company Samsa Film, and the Centre National de l'Audiovisuel (CNA) are currently producing the transmedia documentary "A COLÔNIA LUXEMBURGUESA » by the Luxembourg-Brazilian director and historian Dominique Santana, with the support of the Film Fund Luxembourg and Esch2022. This transmedia project takes us to the core of the so-called Colônia Luxemburguesa and invites us to discover together a century of common industrial, cultural and social heritage.
"A Colônia Luxemburguesa" is designed to offer an interactive experience and a journey of discovery during which, oscillating between myth and history, the public is confronted with numerous testimonies told from various angles and across different platforms.
Together towards a shared history…
We need your help! We are reaching out to anyone who could potentially help us feed the project with multiple and diverse stories around this shared heritage.
This transdisciplinary project is being developed in the framework of Dominique Santana's doctoral research within the University of Luxembourg and in cotutelle with the University of São Paulo, supported by the National Research Fund (FNR). A COLÔNIA LUXEMBURGUESA is a cutting-edge Digital Public History experiment involving the creative use of digital technology, transdisciplinary co-design techniques and public engagement.
This is the first transmedia project ever to be developed as part of a doctorate in History. Through this unprecedented collaboration between the University of Luxembourg, Samsa Film and the CNA, we are creating new synergies between scientific research and the world of film and new media - a truly innovative co-creation experience for all the partners involved in its production.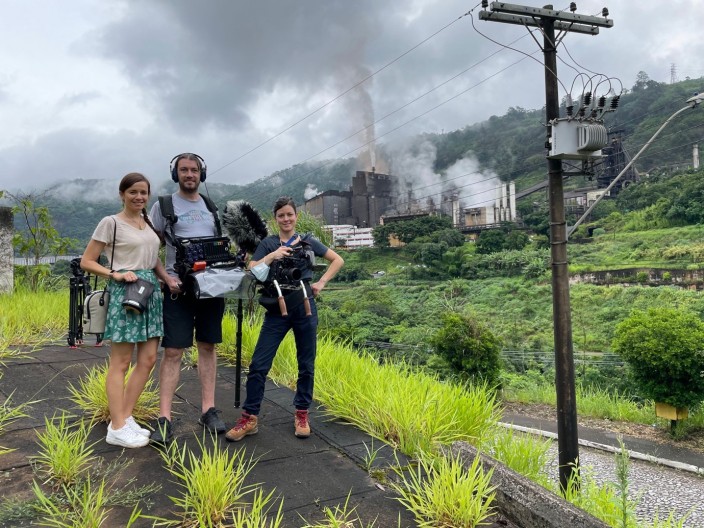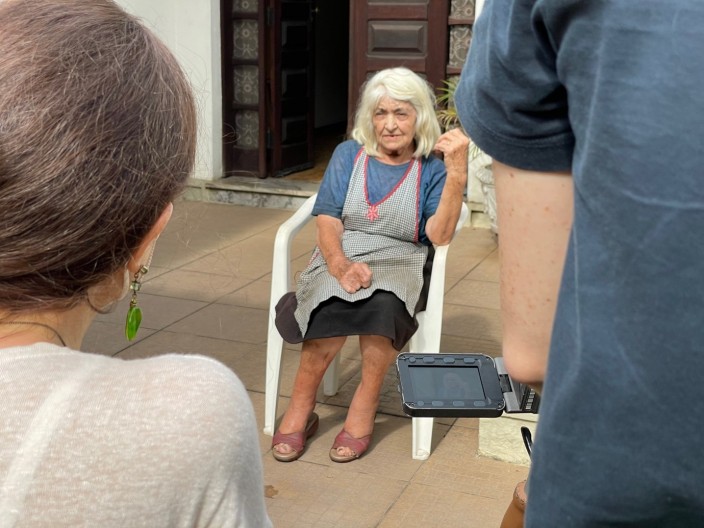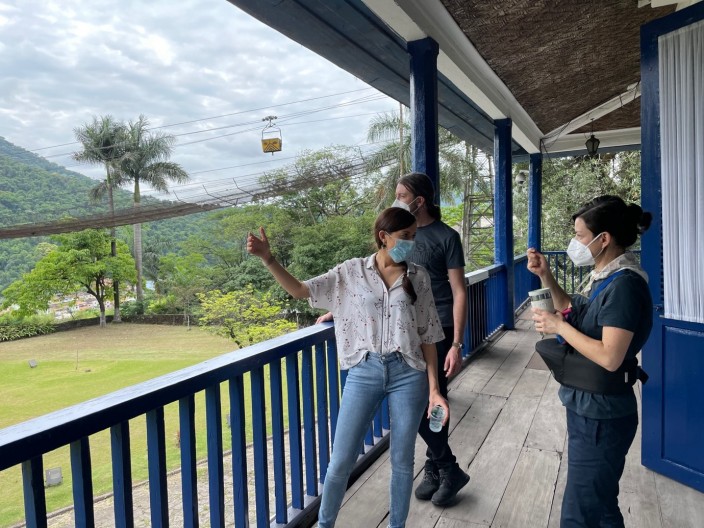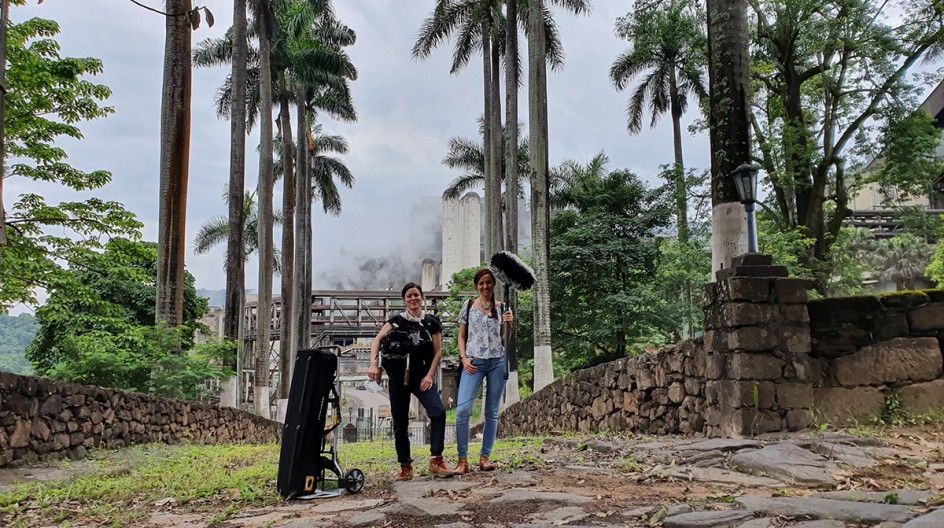 Historical context and core of the project
A COLÔNIA LUXEMBURGUESA aims to rekindle historical links between Luxembourg and Brazil. As such, this transmedia project unveils a century of intersecting stories between Luxembourg's Minett Region and the State of Minas Gerais in Brazil - an interactive and participatory experience that draws a portrait of a curious colony forged by steel.
Indeed, a hundred years ago, the steel giant established in Luxembourg, ARBED - today ARCELORMITTAL - inaugurated its Brazilian subsidiary named COMPANHIA SIDERÚRGICA BELGO MINEIRA in the heart of the State of Minas Gerais. At that time, the lack of qualified workforce caused the exodus of hundreds of Luxembourg migrants to Brazil in order to erect a colossal steel factory surrounded by its industrial city, thus giving birth to the cradle of the Brazilian steel industry.
During a journey in search of her own identity and part of her roots, historian-filmmaker Dominique Santana makes the curious discovery of the city of João Monlevade, an incredible tropical and strangely familiar version of the industrial south of Luxembourg she grew up in. This astounding revelation takes her on a fascinating quest under the curtains of the mythical stories of Colônia Luxemburguesa. What does this Colônia look like? How did it integrate into the Brazilian society?
A 360° transmedia experience
With this 360 ° transmedia project, whose story transcends different mediums and platforms, we are associating on the one hand our project website including an interactive documentary and a crowdsourcing platform and, on the other hand, two physical and participatory platforms called [L]aço, located in Luxembourg and Brazil. The wordplay [L]aço (laço=tie; aço=steel) literally means ties of steel. Its main objective is to unearth the transatlantic steel ties forged over a century between these communities. It is this mutual exchange - this trading zone between the communities and our various platforms - that gradually draws the curious portrait of this Colônia Luxemburguesa.
Call for private archives, testimonies and documents. Because your story matters!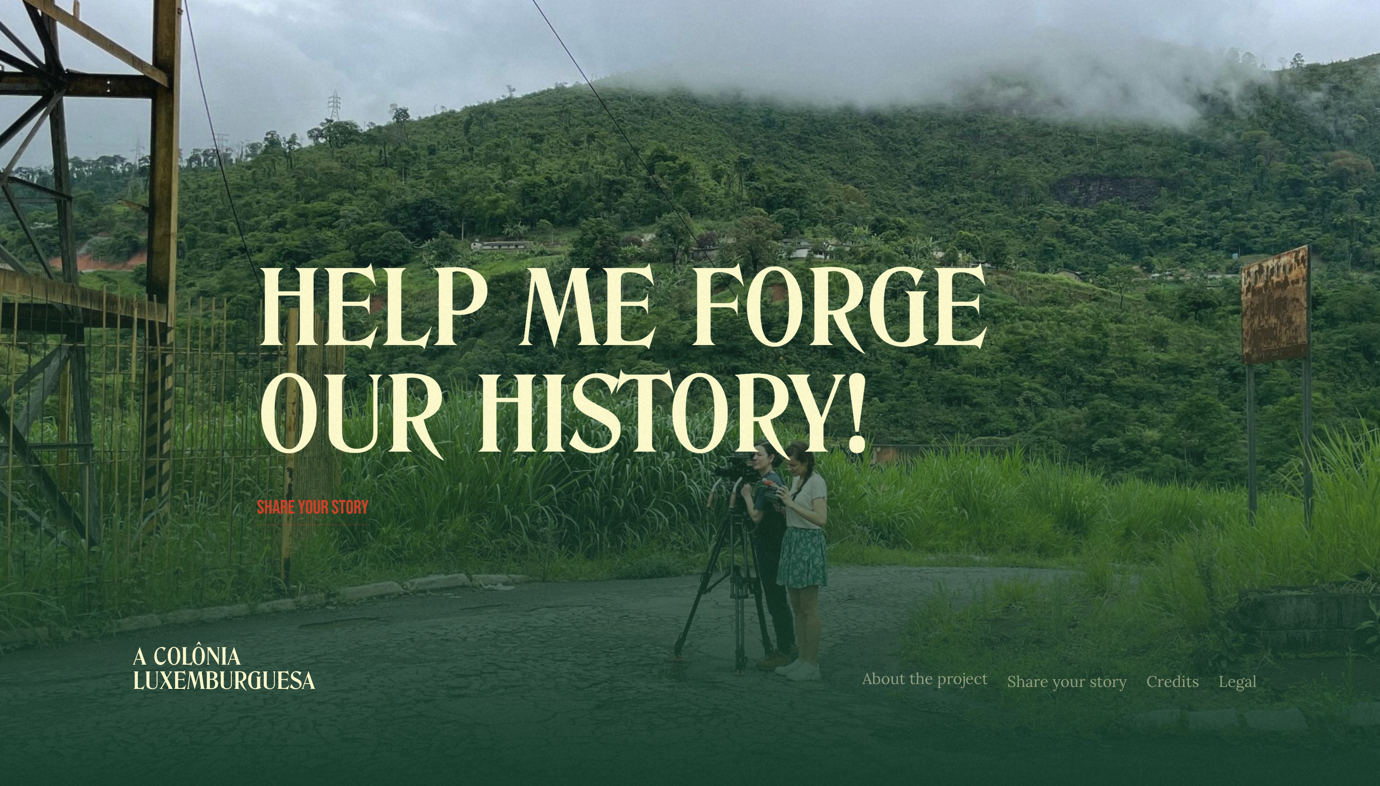 Through our recently launched project website www.colonia.lu, we are inviting anyone concerned by this shared heritage to help us feed this project with multiple and diverse stories.
Do you have any connection or know someone related with Colônia Luxemburguesa?
Help us build our history by sharing your memories!
Personal photos, correspondence, postcards, documents, drawings, objects, videos, contacts ... We are looking for anything that relates directly or indirectly to this common history, in Brazil, Luxembourg and beyond.
By sharing your memories, you are helping to rebuild the steel ties that historically embrace these two regions and to feed the largest collection of digital archives ever built around this shared heritage shared between Luxembourg and Brazil.
We can't wait to discover your contributions!