Event series
DTU-DHH 

l

ecture

s

eries

The Digital History and Hermeneutics Doctoral Training Unit (DTU-DHH) lecture series offers a broad range of case studies on digital history and hermeneutics from all the disciplinary fields covered by the DTU: history, art history, philosophy, linguistics, computer science, geography and design studies. The aim is to explore recent trends and challenges with the help of specific case studies that position the individual research projects conducted in the DTU within the current international discourse. The lectures present case studies from all the major historical eras covered in the DTU's research programme (ancient, mediaeval, early modern and contemporary history). International experts present new methods, tools and research results from their areas of research and invite the audience to discuss questions and scholarly trends. The DTU-DHH lecture series has been running since 2019 and is funded by the Luxembourg National Research Fund's PRIDE scheme. All lectures are open to a university-wide audience and serve as a platform for international, interdisciplinary dialogue.
Image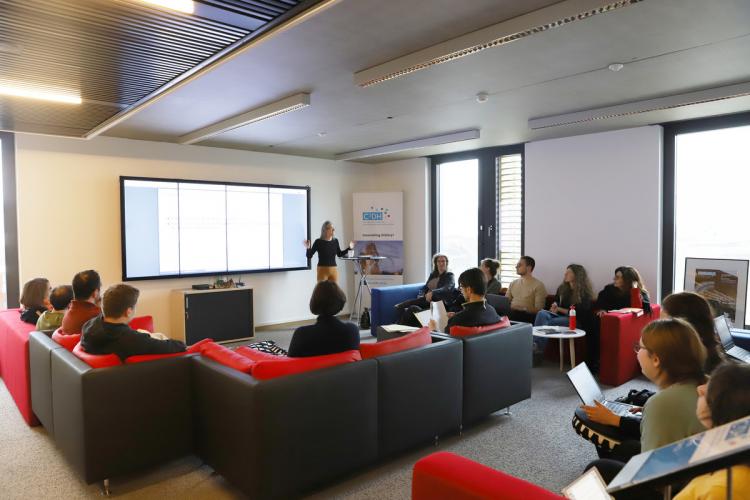 Image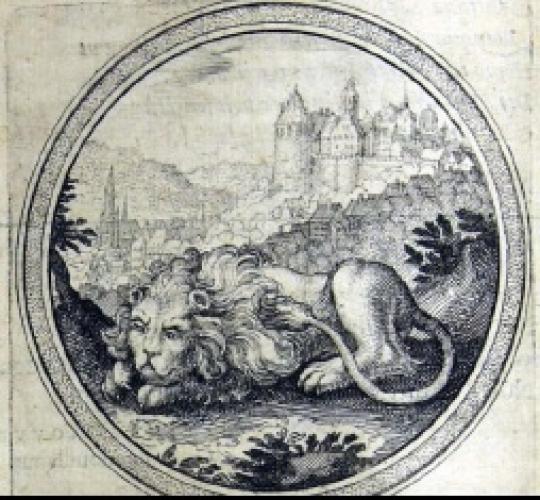 Image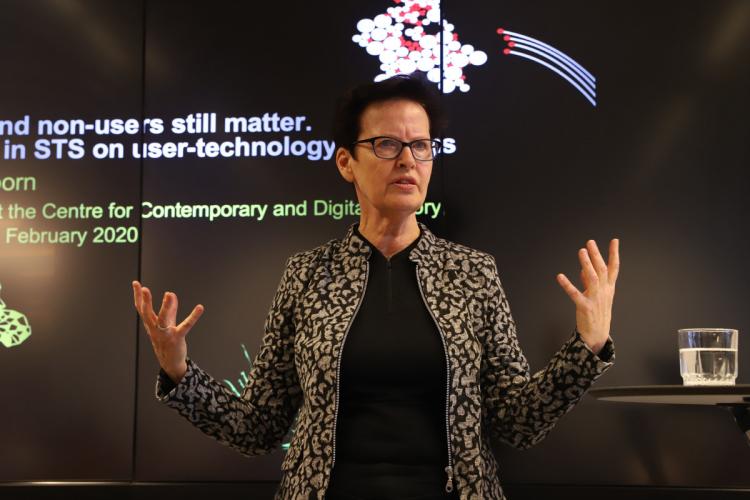 Image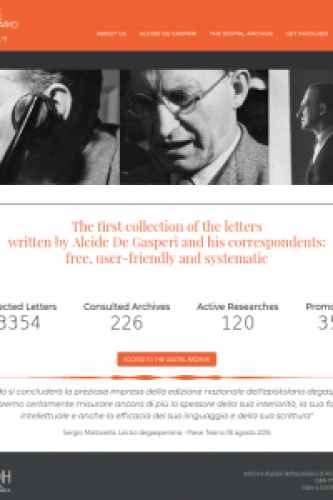 Image
The lectures were interrupted in early 2020 because of the COVID-19 outbreak, and it was decided to continue them remotely. Five lectures were held in 2020, two on site and three online.
14 January 2020: Digital Humanities, Medieval History, and Lexicography: The Dictionary of Medieval Names from European Sources 

–

 

Dr

 

Sara Uckelman

, Assistant Professor, 

Department of Philosophy, Durham University

,

UK

20 February 2020: How Users and Non-Users Still Matter. New Themes in STS Research on User-Technology Relations –

Nelly Oudshoorn

, Professor emerita of Technology Dynamics and Health Care at the 

University of Twente

, the Netherlands
1 October 2020: Collecting, Analysing and Visualising Documents in the Political Domain 

–

Dr Sara Tonellli

, Head of

the

Digital Humanities research group at

the

 

Fondazione Bruno Kessler

 (

FBK

)
9 November 2020: Inhabiting Cultural Information Spaces. Landscapes for the Senses 

–

 

Sarah Kenderdine

, Professor of Digital Museology at the 

École polytechnique fédérale de Lausanne

 (EPFL), Switzerland

17 December 2020

:

 Will an Algorithm Identify a Sleeping Lion as an Emblem of a Vigilant Ruler? 

–

 Hans Brandhorst, independent art historian, editor of the Iconclass system, Brill's Arkyves database and the first digital edition of Kirschbaum's Lexikon der christlichen Ikonographie
Hands-on History lecture series
Since 2017, the C²DH has run a "Hands-on History" lecture series, featuring presentations by researchers in history and related disciplines who have found original and interesting ways to research, write, teach or publicise history and are willing to share their experiences. 

Past Hands-on History lectures have covered topics as diverse as oral history indexing, historical image projection techniques, the House of European History, 3D modelling, text mining of historical newspapers and the history of TV production technology. The lectures are primarily aimed at C²DH staff but they are generally also open to other members of the University and external researchers. Each session consists of a 30-minute presentation and 30 minutes for questions and discussion.
Image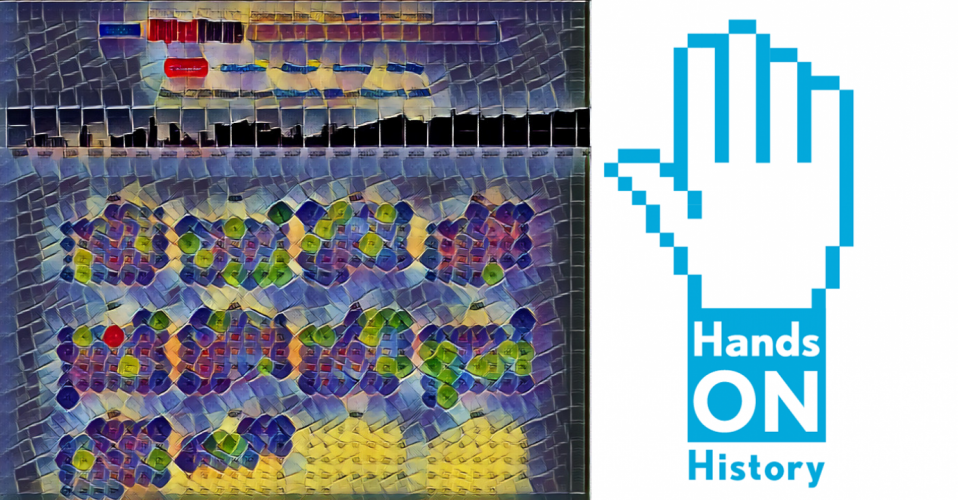 Image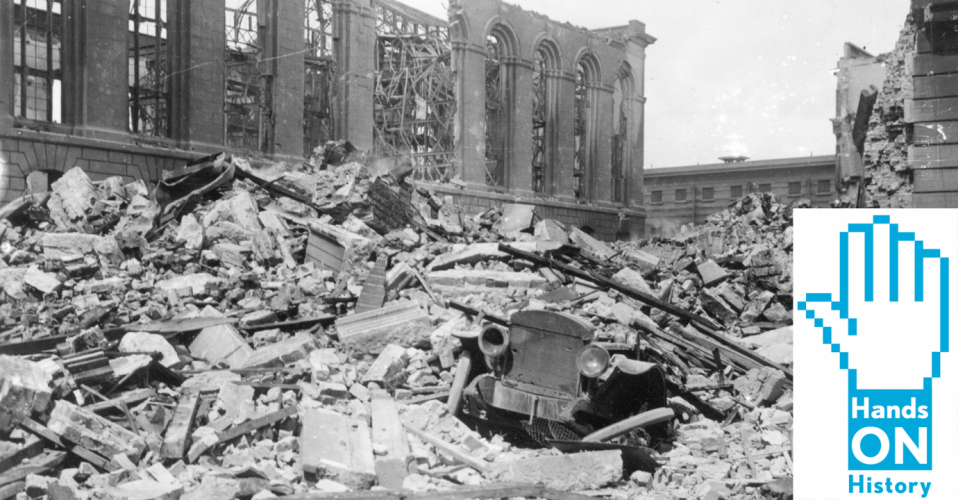 Image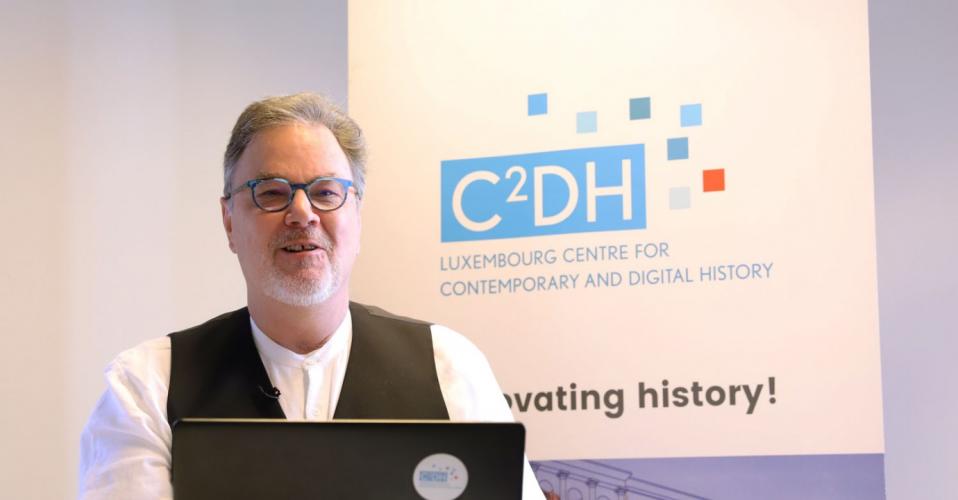 Image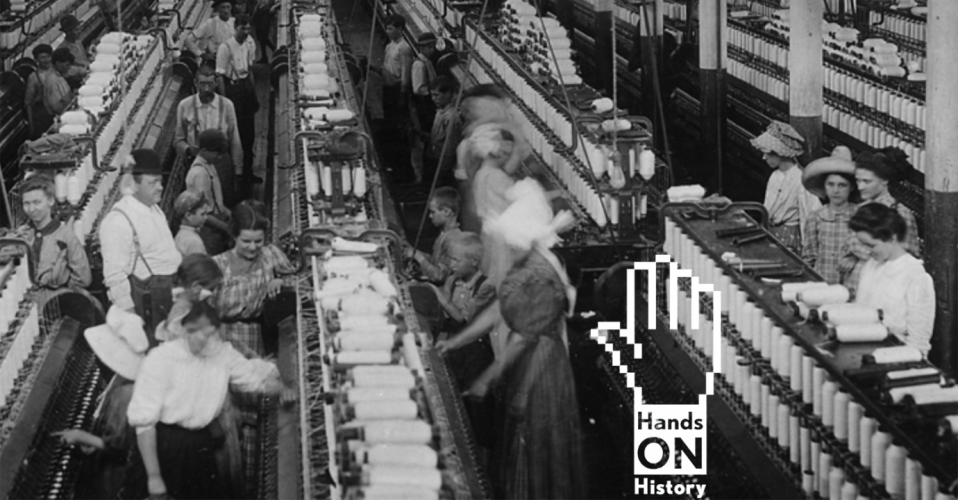 Research

S

eminar series
Since 2017, the C²DH has held a series of Research Seminars featuring project presentations by and for its members. Any projects can be showcased at the seminars – individual or collaborative projects, at PhD, postdoc or senior level. The main aim is to offer an opportunity to discuss methods, research trends and current research at the Centre. The seminars are primarily aimed at C²DH staff but they are now also available online, opening them up to a wider audience.  
28 October 2020: WARLUX

–

a project presentation

 

–

 

Nina Janz

, 

Michel R. Pauly

, 

Sarah Maya Vercruysse

18 November 2020: Remixing History in a Mobile App 

–

 

Nicole Basaraba, C²DH 

Visiting Research Fellow in 2020
ForumZ
ForumZ (Z for "Zeitgeschichte" or contemporary history) is a public platform for a critical and open discussion of current issues in contemporary Luxembourgish and European history. Interested citizens are invited to debate with experts about selected society-related topics, new approaches and new sources in contemporary history. ForumZ takes history beyond the confines of the University and into the public sphere.
19 May 2020: Reading yesterday's news in the digital age
Image
Image