Research seminar with Sophie Kühnlenz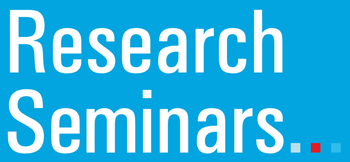 When women like two-time Nobel laureate Marie Skłodowska Curie appear in exhibitions on the history of technology and science, this might be a good sign for the visibility of women in STEM. However, it goes too far to take Curie's presence as a proof for a gender sensitive museum practice. With initiatives like Queering Museums, museums start(ed) to discuss broader visions of gender diversity and queer(y)ing museum practices. But when and under what circumstances do museums begin to discuss what kind of gender knowledge they produce? How do museum makers reflect on gender gaps and biases in collections, exhibitions, and education, steering towards a more gender-informed museum making? Applying a Science and Technology Studies (STS) framework on selected case studies, this talk will discuss how museums put gender theory to practice and highlight the spatio-temporal situatedness of museum knowledge production about gender in historical perspective.
Wednesday, 29 June 2022
14.00 - 15.00
C²DH Open Space and Webex
If you wish to participate, please send an e-mail to vanessa.napolitano@uni.lu to receive the link - or simply join us in person.