Research seminar with Douglas Lambert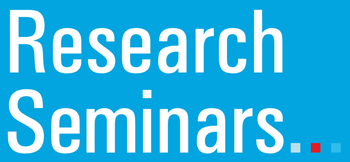 Douglas Lambert will discuss his previous work as a consultant in digital audio/video content management in the USA, where he worked with oral historian Michael Frisch at The Randforce Associates (Buffalo, NY).  Randforce pioneered "digital indexing" for oral history, which includes a variety of software-driven methods for recording, analysis, and processing of recorded interviews. That work will be put in context of state of the art oral history research, curation, and digital access that continues to grow around the world. Prospective future developments in digital oral history at C²DH will also be discussed.
When?
Wednesday, 19 June 2019, from 14.00 to 15.00
Where?
Luxembourg Centre for Contemporary and Digital History
University of Luxembourg - Belval Campus
Maison des Sciences humaines, 4th floor
11, Porte des Sciences
L-4366 Esch-sur-Alzette