Research seminar with Valérie Schafer and Fred Pailler.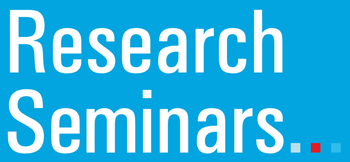 The purpose of our Hivi research project is to historicise and to contextualise online virality through the different ages of the Web. This allows to grasp the evolution of digital cultures, as well as the changes of platforms, audience, formats, and the cross-platform, transnational and transmedia circulations of Internet phenomena (memes, online challenges, etc.). There are also continuities of practices to be retrieved, such as trolling, participation and remix. 
Even in the short time of the history of the Web, viral phenomena have undergone rapid and constant changes, due to the evolution of the Web (appearance or disappearance of platforms and web sites, changes of interfaces, etc.), of digital practices (may it be related to content production or consumption), and of the phenomena themselves, which are flexible, adaptable and versatile. To reflect on  the temporalities and spatialities of these ephemeral and changing phenomena, this talk will present the sources and tools we are currently using, the methodological challenges we are also facing while exploring a large amount of data and sources (may it be on the living or archived web). 
Wednesday, 4 May 2022
14.00 - 15.00
Hybrid event: C²DH Open Space and online
If you want to participate online, please send an e-mail to vanessa.napolitano@uni.lu to receive the link or participate in person by simply coming to the C²DH.