Join us on-site or online for the book launch in the presence of the editors.
The Luxembourg Centre for Contemporary and Digital History (C²DH) at the University of Luxembourg is proud to organize the book launch of the Handbook of Digital Public History (De Gruyter, 2022). In presence of the three editors Serge Noiret (Italian Association of Public History), Mark Tebeau (Arizona State University), and Gerben Zaagsma (University of Luxembourg), we will discuss this fantastic new resource that helps better understand and practice digital public history. 
The editors:
Serge Noiret
Serge Noiret is a Ph.D. in Contemporary History from the European University Institute (Florence, Italy). Between 2010 and 2012 he co-founded the 
International Federation for Public History
 (IFPH-FIHP) of which he was the first president (2012-2017). In 2016-2017, he co-founded the 
Associazione Italiana di Public History
 (AIPH) of which he is president. Since the mid-90s he has been interested in the impact of new technologies on the profession of historian. He thought courses of digital (public) history and information literacy in many Italian and European universities. Today he deals with the history and methods of (digital) public history. A list of his publications is available in his blog 
Digital & Public History
.
Mark Tebeau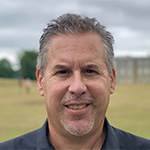 Mark Tebeau is an Associate Professor of History and Senior Global Futures Scientist at Arizona State University. He directs the public history program with a research portfolio in digital history, oral history, the history of monuments, and urban environmental history. Most recently, Tebeau initiated the project
A Journal of the Plague Year: An Archive of Covid-19
, a crowdsourced digital archive of the pandemic curated by an international consortium of history students and professionals. In Fall 2022, Tebeau serves as "public historian in residence" at the Center for Contemporary & Digital History at the University of Luxembourg.
Gerben Zaagsma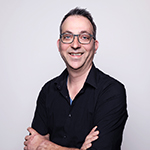 Gerben Zaagsma is an Assistant Professor at the Centre for Contemporary and Digital History (C²DH) at the University of Luxembourg. His main research and teaching interests are modern Jewish history, digital history, and music history. He is particularly interested in the politics of digitisation and digitised cultural heritage, and is currently working on a history of digital history. 
Hybrid event
Monday, 31 October 2022
Starting at 17.00 CET
Black Box and online
Maison des Sciences humaines
11, Porte des Sciences
L-4366 Esch-sur-Alzette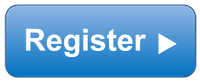 Please confirm your participation (in-person or online) by filling out this form.