Multimedia artist Chiara Ligi will present the installation created for the exhibition 'Être d'ailleurs en temps de guerre (14-18). Étrangers à Dudelange – Dudelangeois à l'étranger', providing an insight into its concept and development.
Suggestion, evocation and involvement have been distinctive traits of audiovisual storytelling since its inception. Images and sounds can help historical narration escape the fixed character of the written word, giving it an auditory and visual dimension that was its own, recalling its original fluidity. Blending audiovisual storytelling with the spatial and material dimensions, multimedia installations are particularly capable to engage the audience, convey contents, and open a dialogue on themes.
From March to December 2018, the exhibition "Être d'ailleurs en temps de guerre (14-18), Étrangers à Dudelange - Dudelangeois à l'étranger", resulting from a collaboration between the C²DH and the CDMH, explored the link between war and human migrations. The case of the migrant town of Dudelange during WW1 allowed to follow the different trajectories drawn by those who willingly left, were forced to flee or sought refuge within its borders.
An immersive, multisensory video installation by artists Chiara Ligi and Mauro Macella of the agency Tokonoma, with a soundscape by composer Tommaso Leddi, linked the thematic sections of the exhibition and the objects on display.
Multimedia artist Chiara Ligi will give an insight into the painstaking archival work and complex creative process behind the realisation of the installation, reflecting on the translation of historical sources into emotional audiovisual storytelling.
About Chiara Ligi
Videomaker, creative producer and multimedia designer, Chiara Ligi studied Cinema at the University of Bologna and Lisbon focusing on documentary and photography and experimenting in diverse fields, from video and theater to cultural festivals.
She was mentored in scriptwriting by Tonino Guerra (writer of Fellini, Antonioni, Tarkovski), and in 2007 she joined pioneering agency Studio Azzurro with whom she established a long and prolific collaboration, maturing a considerable experience in designing interactive works, video installations and multimedia exhibitions.
 In 2012 she resumed her personal journey while continuing to be interested in social issues and intangible cultural heritage. Her recent experiences range from video to multimedia art, alternating personal projects and collaborations with other studios (Studio Azzurro, camerAnebbia, MammaFotogramma, Uovoquadrato, Film-Live Association).
In 2018, together with Mauro Macella she founded the agency Tokonoma.
Chiara Ligi is also lecturer in Visualization & Prototyping at the prestigious Politecnico di Milano, where she additionally leads the Video Workshop of the Architectural Design Studio.
10 April 2019, 12.00 - 13.00
Maison du Savoir, Auditorium 3.540
2, Avenue de l'Université
L-4365 Esch-sur-Alzette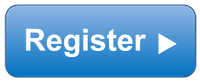 Free entrance, registration is appreciated for organisational reasons.