Presentation by Jason M. Kelly, Director of the IUPUI Arts and Humanities Institute.
This presentation uses the framework of "slow disasters" to consider the ways in which the theory and practice of digital public history is transforming in the wake of climate change and global pandemics. This presentation will focus on the work of The COVID-19 Oral History Project—a partner project of the Journal of the Plague Year: A COVID-19 Archive—as well as digital public history projects associated with The Anthropocenes Network. 
Jason M. Kelly is Director of the IUPUI Arts and Humanities Institute and Chair and Professor of History in the Indiana University School of Liberal Arts at IUPUI. He is also an Adjunct Professor of Africana Studies and American Studies. He is a Fellow of the Society of Antiquaries of London and a Fellow of the Royal Historical Society. More info.
Monday, 10 October 2022
Begin at 15.00
C²DH DTU Room and online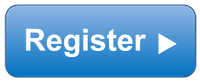 Please register for on-site or online participation.