Lecture by Prof. Olwen Purdue, Queen's University Belfast. Hybrid event.
Taking the post-conflict context of Northern Ireland as a case study, this lecture will explore some of the challenges of engaging in Public History in a region where the prevailing historical narratives are contested at the most basic level. It will ask to what extent the public use of history plays a part in reinforcing divisions and continuing senses of 'otherness'. However, it will also look at the important role public history can play in such contexts either as a form of conflict transformation, disrupting dominant narratives and opening up space for dialogue, or as a means of promoting wellbeing and increased senses of belonging among divided and often disadvantaged urban communities. 
Monday, 14 November 2022
18.00 - 19.00 CET
Aquarium, 4th floor, Maison des Sciences humaines
11, Porte des Sciences humaines
L-4366 Esch-sur-Alzette
and online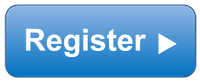 Please register if you want to participate in-person or online.