Lecture by Prof. Dr Christine L. Borgman (Center for Knowledge Infrastructures at UCLA). This is the closing lecture in the C²DH lecture series 'New Horizons: Confronting the Digital Turn in the Humanities'.
While the humanities have caught the "big data" wave, "little data" remains the norm in those many domains where evidence is scarce and labor-intensive to acquire. Until recently, data was considered part of the process of scholarship, essential but largely invisible. In the "big data" era, data have become valuable products to be captured, shared, reused, and stewarded for the long term. They also have become contentious intellectual property to be protected, especially in the humanities. Public policy leans toward open access to research data, but rarely provides the public investment necessary to sustain access. Data practices are local, varying from field to field, individual to individual, and country to country. As the number and variety of research partners expands, so do the difficulties of sharing, reusing, and sustaining access to data. Until the larger questions of knowledge infrastructures and stewardship are addressed by research communities, "no data" may become the norm for many fields. This talk will explore the stakes and stakeholders in research data, in interdisciplinary humanities research, and implications for policy and practice, drawing upon the presenter's book, Big Data, Little Data, No Data: Scholarship in the Networked World (MIT Press, 2015), and subsequent research.
Christine L. Borgman, Distinguished Research Professor and Director of the Center for Knowledge Infrastructures at UCLA, is the author of more than 250 publications in information studies, computer science, and communication. These include three books from MIT Press: Big Data, Little Data, No Data: Scholarship in the Networked World (2015), winner of the 2015 American Publishers Award for Professional and Scholarly Excellence (PROSE Award) in Computing and Information Sciences; Scholarship in the Digital Age: Information, Infrastructure, and the Internet (2007); and From Gutenberg to the Global Information Infrastructure: Access to Information in a Networked World (2000). The latter two books won the Best Information Science Book of the Year award from the Association for Information Science and Technology (ASIST). Professor Borgman is a Fellow of the American Association for the Advancement of Science and of the Association for Computing Machinery. Her activities in information policy include service on the Advisory Board of the Electronic Privacy Information Center (EPIC); the University of California Privacy and Information Security Initiative; UC Academic Computing and Communications Committee (Vice Chair / Chair); UC Cyber Risk Governance Committee; UCLA Board on Privacy and Data Protection; and UCLA Data Governance Task Force (Co-Chair). Prof. Borgman earned a PhD in Communication from Stanford University, an MLS in information science from the University of Pittsburgh, and a B.A. in mathematics from Michigan State University. She also holds the title of University of California Presidential Chair in Information Studies, Emerita.
Thursday, 8 April 2021
17.00 - 18.30
Online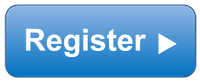 More information on "New Horizons: Confronting the Digital Turn in the Humanities"
With the support of