Research seminar with Hanno Hochmuth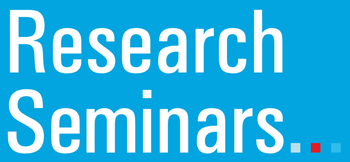 Berlin is frequently labeled to be the "Rome of Contemporary History". The city's multilayered, fascinating and broken past attracts millions of visitors every year. The city marketing of the German capital fosters this development and promotes the history of Berlin in the 20th century which became a unique selling point of the otherwise economically weak city.
The narrative of the "Rome of Contemporary History" has three different meanings: First it underlines the crucial role of Berlin in the German and European history of the 20th century. Second describes a rich landscape of memory that emerged in the last decades and contains different layers of history. Third the "Rome of Contemporary History" is one of several popular labels of Berlin like "Chicago", "Babylon" or the "City of Freedom" that reflect the image of the city in the 20th century.
The project will approach the history of Berlin from these three perspectives. Starting from different popular attributions of the city it will focus on selected memory sites and urban spaces of Berlin. Based on these memory sites it will try to tell the history of Berlin in the 20th century in a topographical journey of time. The book project thus seeks to combine urban and public history.
When?
Wednesday, 17 March 2021
Where?
Online - Webex.
If you want to participate, please send an e-mail to vanessa.napolitano@ext.uni.lu to receive the link.