This lecture by Dr Jean-Jacques Rommes (Institut Grand-Ducal de Luxembourg) is part of the Winter Online Lecture Series on Europe.
The new edition of the Winter (Online) Lecture Series on Europe will take place in December 2023 in connection with the courses "History of European integration (1919-1993)" (MAHEC-S1-M6i) and "Economic and social history of Europe after 1945: concepts, processes, actors" (MAHEC-S3-M5iii) from the Master in European Contemporary History, and the course "Democratic transitions in Central and Eastern Europe" (BCE-EU-301-04) from the Bachelor in European Cultures. The aim is to give students on these programmes, as well as the wider academic community at the University of Luxembourg, the opportunity to find out about the history and workings of the European institutions in Luxembourg from new and unconventional angles and to discuss some of the milestones in contemporary European history with people who were involved in or witnessed these events. Each session (in French or English, with a Q&A session in French and English) will be streamed via Webex and will include a presentation by a speaker followed by a discussion with the audience and the opportunity to ask questions. The lectures are run in conjunction with Europe Direct at the University of Luxembourg – a competitive European public history project co-funded by the European Union (2021-2025) – and are also open to the wider public.
12 December 2023 (9.45-11.15)
A small economy in a large marketplace – The economic history of Luxembourg"
Guest lecturer: Dr Jean-Jacques Rommes, Secretary-General of the Moral and Political Science Section at the Institut Grand-Ducal de Luxembourg
Short biography: Jean-Jacques Rommes trained as a lawyer and was admitted to the Luxembourg Bar before joining the Banque Internationale à Luxembourg (BIL) in 1983, where he held various positions, becoming Deputy Director in 1991. In 1993 he joined the Luxembourg Bankers' Association (ABBL), serving as CEO and Head of the Management Board from 2005 to 2014. He was Chairman of the Executive Committee of the Luxembourg Employers' Association (UEL) from 2014 to 2018 and President of the Luxembourg Economic and Social Council (CES) from 2019 to 2021. He previously taught a seminar on professional ethics for the Master in European Banking and Finance Law at the University of Luxembourg. He is currently Chairman of the Scientific Board at the Fondation IDEA , Secretary-General of the Moral and Political Science Section at the Institut Grand-Ducal de Luxembourg and Member of the Luxembourg National Council of Justice.
Abstract: This presentation, which focuses on one of the key areas of reflection and research at the Institut Grand-Ducal de Luxembourg, will examine the characteristics of the historical development of the Luxembourg economy in a regional, European and international context and consider the main challenges and issues facing it in terms of openness to foreign markets, diversification, transformation and competitiveness, while also looking ahead to the future.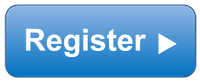 Please register to receive the Webex link.