Visiting Research Fellow, Nicole Basaraba, examined how historians and anthropologists can remix industrial history into a mobile application designed for public engagement.
The image of the foggy Belval campus serves as a nice metaphor for my experience uncovering the rich history of the Minette region in Luxembourg.
During my visit, I met with the research team on the Remixing Industrial Pasts project. These meetings (all of which were conducted at a socially safe distance) allowed me to understand how the different aspects of the project, including the temporary history lab in Esch, the development of a virtual exhibition, and a mobile application, are being constructed. Each of these three pieces plays its own part in the larger transmedia narrative about the Minette Region, which I have learned has a very complex history. It involves multiple languages, migrant workers from different countries and localities, the representations of industry as well as the workforce in print and photography dated to different time periods, and how we as a society (and scholars) can view these narratives today with our current lenses of analysis.
My aim in working with the research team on the Remixing Industrial Pasts project was to facilitate a "clearing of the mist." Drawing upon the digital narrative creation framework I developed during my PhD work, I raised a series of questions with the project team in an effort to help them identify the communication goals specifically for the mobile application, but also tangentially in relation to the virtual exhibition. In my conversations with the researchers, many possible fascinating storylines were identified. Having previously worked with computer scientists and literary scholars, I learned how difficult it can be for historians to access records, archives, gain permissions, and piece together what life was like and how it changed throughout the 20th Century. These challenges also impact how the narratives can be constructed and raises questions about how they can be presented to the public in a mobile application.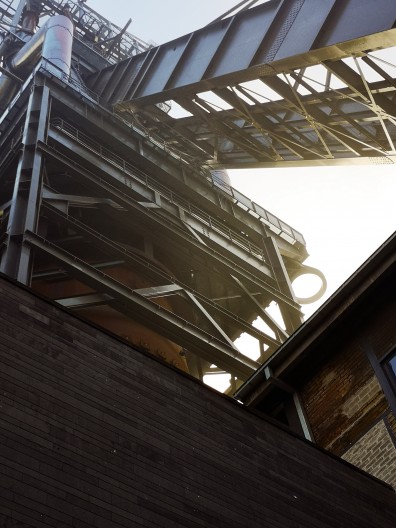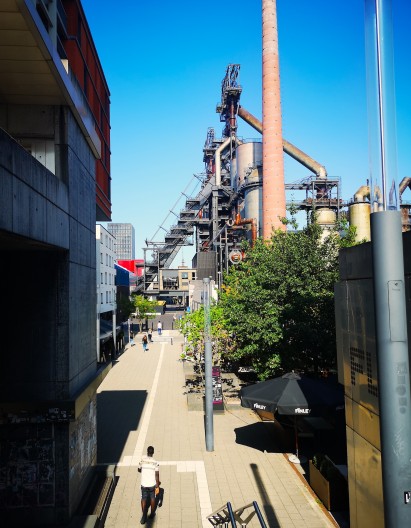 The Remix project team can now use this scaffolding (using an industrial metaphor here) to take forward throughout the mobile app project planning and development for its launch which will coincide with activities happening for Esch2022 as the European Capital of Culture. I also learned a lot from my multiple conversations with other researchers in the C²DH, especially Thomas Cauvin and Tizian Zumthurm, about different methodologies in the domain of public history. My experience at the C²DH has proved invaluable and it will contribute to my future research.