On 13 May 2020, the C²DH hosted a first Webex study day for MA students on the "Displacement, resettlement, verification and nationalization after the Second World War" course taught by Professor Machteld Venken and Professor Denis Scuto.
The study day focused on population movements in borderlands throughout Europe in the early years after the Second World War. Eight scholars from six different countries in Europe presented their empirical research on specific case studies.
The first session featured presentations on borderlands in Western Europe and was chaired by Dr Inna Ganschow from the C²DH. Professor Christoph Brüll described how in 1945, 1,300 male citizens and their family members from German-speaking Belgium lost Belgian citizenship and left the country, mostly for Germany. With reference to source materials, Professor Denis Scuto explained the difficult experiences of Jews who left Luxembourg at the beginning of the Second World War and wanted to return afterwards. Professor Birte Wassenberg told us how war experiences and memories hindered the development of cross-border cooperation in Strasbourg and Kehl until 2019. By means of a quantitative overview of arrivals and departures of migrants in and from France (in particular Lorraine) in the second half of the 20th century, Professor Piero Galloro demonstrated how the populist narrative that France was invaded by migrants is not true.
In a second session focusing on Central Europe, chaired by Jakub Bronec from the C²DH, Dr Katharina Friedla analysed the deportation of Polish Jewish children and their families from Germany in October 1938 and looked at the wartime and post-war lives of those who managed to leave Poland before the destruction began.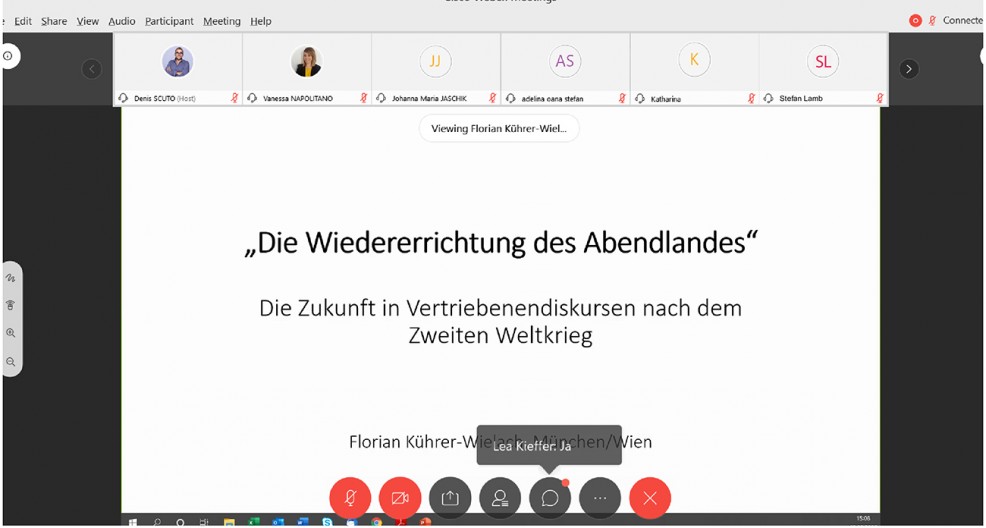 A third session, chaired by Johanna Jaschik from the C²DH, shone the spotlight on South Eastern Europe. By analysing a presentation given at a conference of expellees in West Germany in the early 1950s, Dr Florian Kührer-Wielach detailed their discourse aimed at reconstructing the hegemonic role of Germany in the world. Professor Rinna Kullaa showed students how to make a digital map displaying the travel options for Yugoslavian citizens in the early 1950s as mentioned in a CIA document. Finally, Professor Constantin Iordachi explained how the Dobrudja changed from a porous imperial zone into two entities separated by a state border ethnically dividing the population.