It is through the Instagram account @lespapotages_de_Gazengel that a duo like no other tells in real time the adventures of a doctoral student from the beginning of her thesis.
On the 28 October 2021, two sisters – Valentine Gandanger as an illustrator and Aliénor Gandanger as a new PhD candidate – have launched an adventure. We propose to discover the backstage of a doctoral research in History and Public History through Instagram. A thesis experience is usually a once in a life time event. So why wait until the end of this odyssey to communicate about it when we can do it now?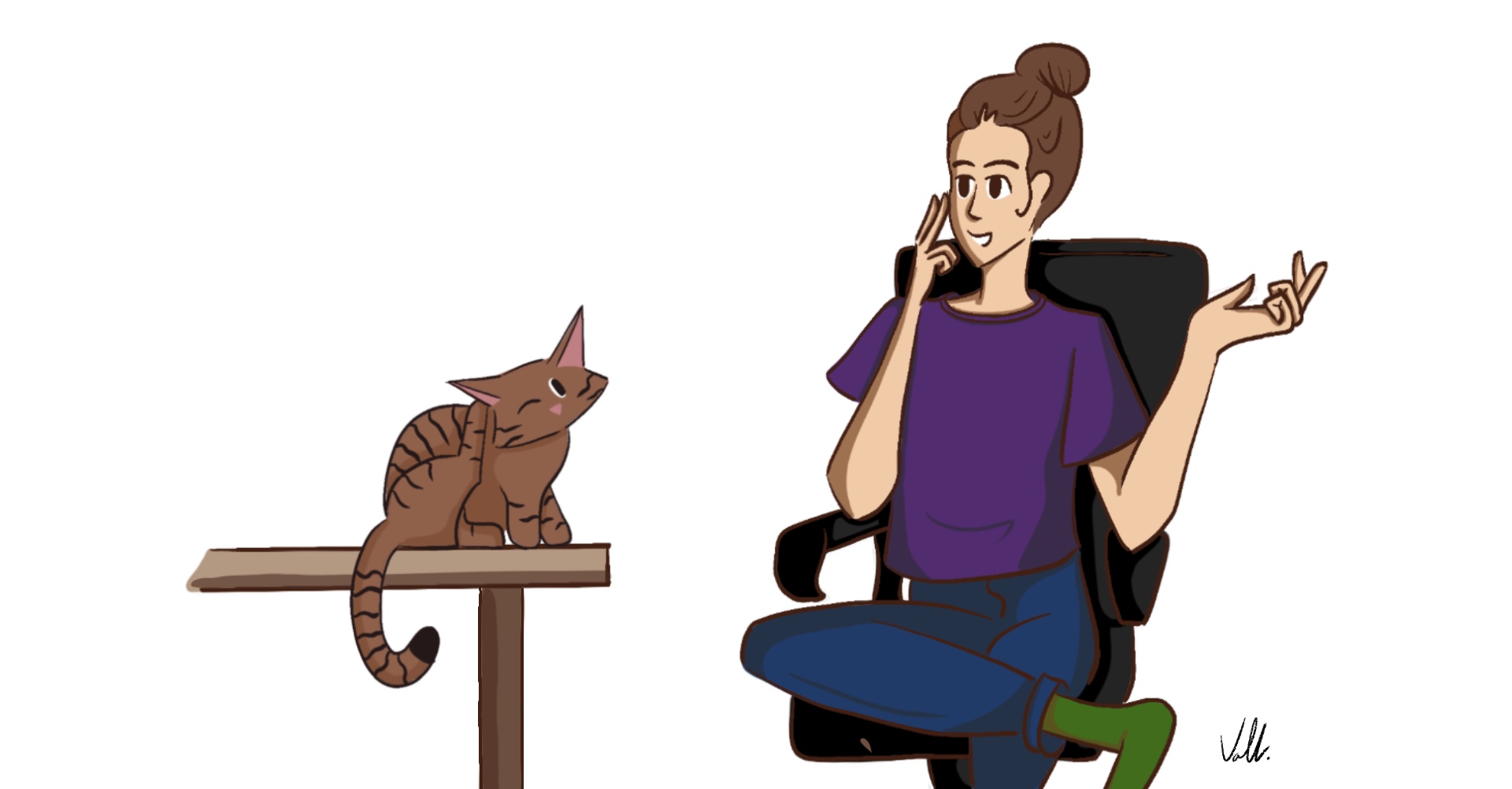 - Hey dites donc Gazengel ! Ce serait pas mal de mettre à jour notre nouveau lectorat ?
- Olala oui, tu fais bien de me le rappeler ! Avec toutes ces nouvelles missions… j'ai dû oublier de le noter.
- Mais pas du tout, regarde, tu l'as noté là. 
- Ah oui, bon alors. 
- Recommençons par le début. 
- Tout à fait. Les papotages, ce sont les expériences d'une doctorante en Histoire et en Histoire publique, moi en l'occurrence, raconter sous forme d'illustrations via le support Instagram. 
- D'accord ! Et quels sont les thèmes de ces expériences ? 
- Des rencontres, mes réflexions de tout poil, mes pérégrinations dans les archives mais aussi un hors-série sur mes travaux de recherche avec Yvonne… 
- Et c'est tout ? 
- Non non, ce n'est pas fini. On y parle aussi d'un projet bande dessinée en cours avec Zaromatt et de mes toutes premières expériences depuis mon arrivée dans l'équipe PHACS au sein du labo C2DH à l'université de Luxembourg. 
- Et j'ai cru comprendre que nous avons obtenu la Thinkering Grant qui va nous permettre de financer les prochains épisodes jusqu'au début de l'été ? 
- Oui, l'équipe a été emballée par le projet et nous donne la chance de poursuivre l'aventure ! 
- Mazette.
- Comme tu dis ! 
- C'est génial parce que tu rentres dans des sujets hyper intéressants ! D'autres chercheurs pourront découvrir prochainement tes papotages et cela fera peut-être écho à leurs propres interrogations. 
- En effet. 
- Un grand merci au C²DH pour sa confiance, son enthousiasme et son soutien. À bientôt ! 
Join the adventure here: www.instagram.com/lespapotages_de_gazengel