C²DH historian Dominique Santana and film producer Bernard Michaux (Samsa Film) spoke to Hanna Siemaszko, the producer of the SciLux podcast on science in Luxembourg, about their experiences of the "A Colônia Luxemburguesa" project, from the initial idea to the inauguration of the transmedia documentary.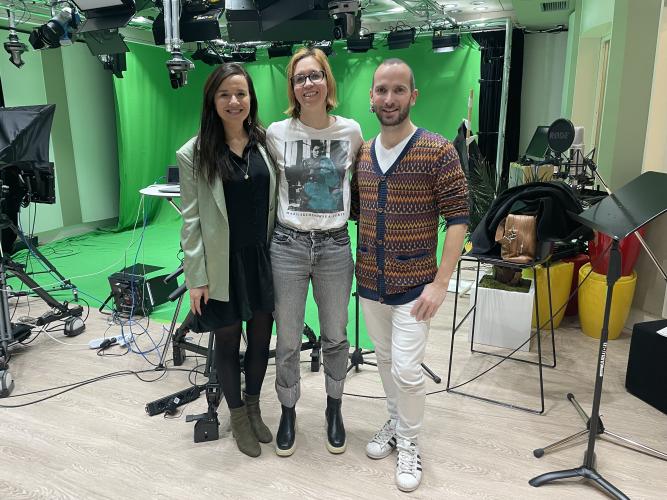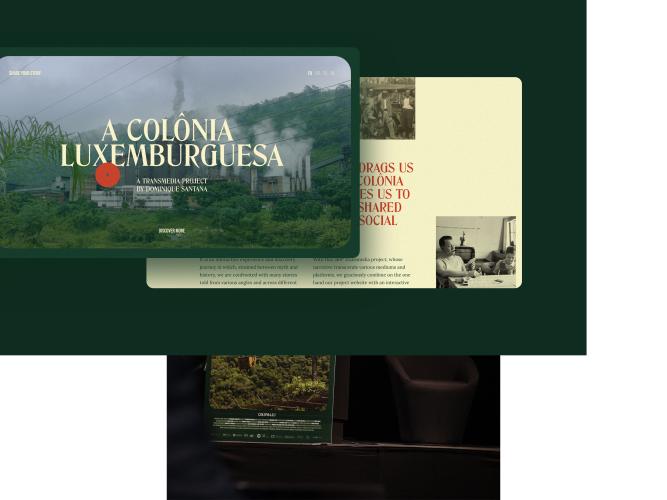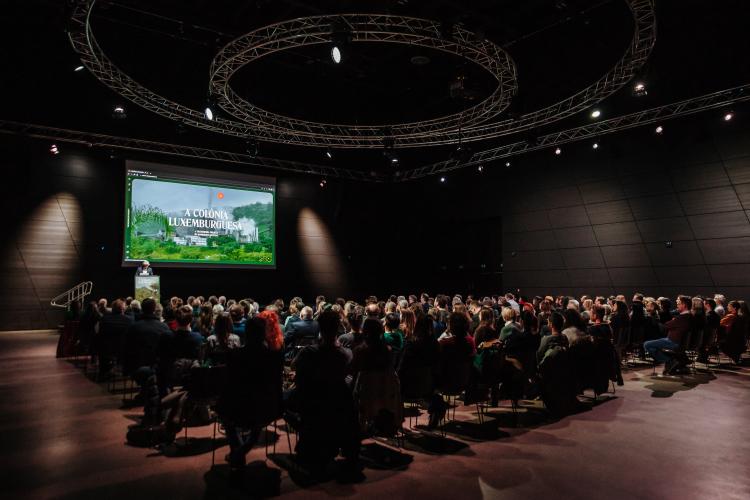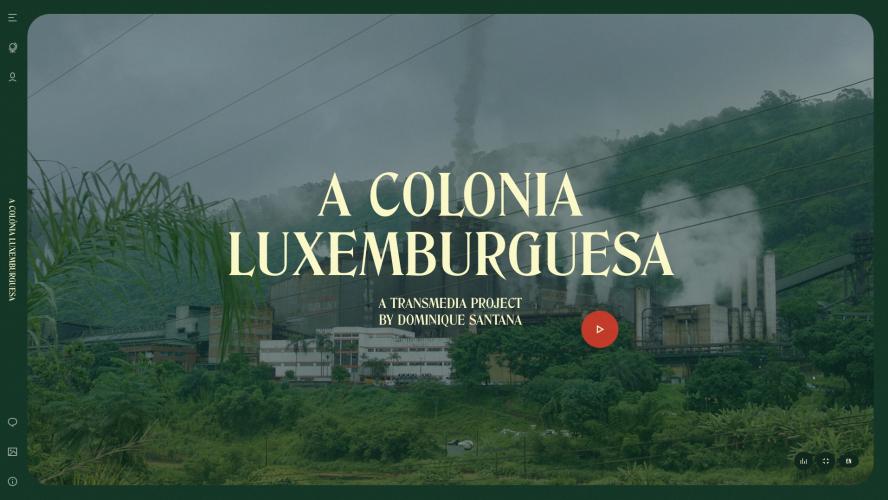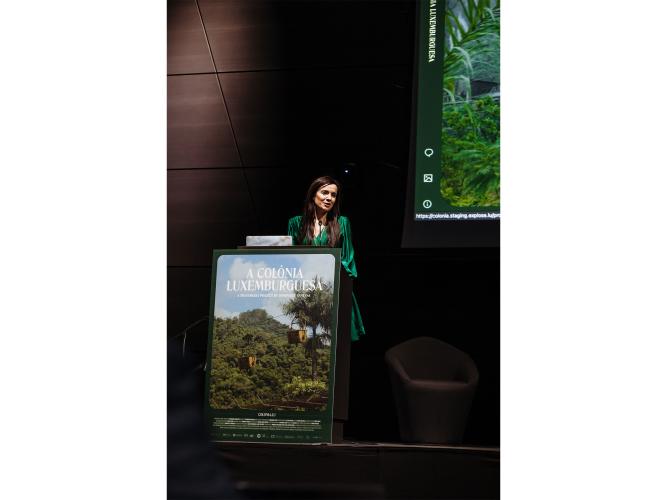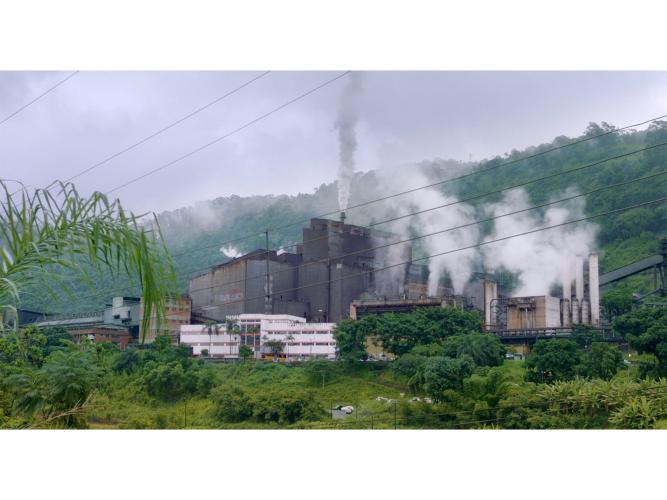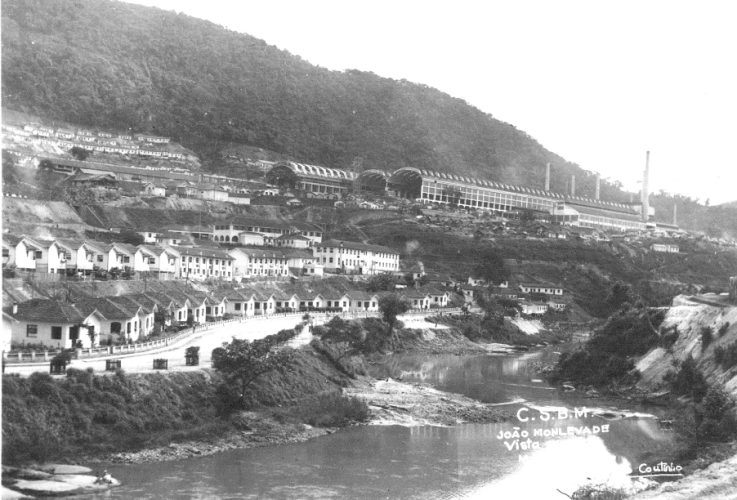 An oddly familiar tropical version of the south of Luxembourg in Brazil
While searching for her own identity, Luxembourg-Brazilian historian Dominique Santana made a decisive discovery as she came across João Monlevade, a remarkable and oddly familiar tropical version of the south of Luxembourg where she grew up. To breathe new life into this fascinating story, Dominique decided to make it the topic of her PhD. Working closely with Bernard Michaux, a film producer at Samsa Film, she imagined an innovative 360° transmedia project combining a website www.colonia.lu, an interactive documentary, interactive maps and character profiles, an online crowdsourcing platform and a collaborative archive collection with two physical and fully participatory interconnected platforms, which she named [L]AÇO kiosks, located in Luxembourg and in Brazil. The project uses digital technology to democratise history by bringing it closer to the public, inspiring intercultural dialogue and critical thinking. It empowers societies by inviting them to become active participants in this historical investigation. 
"A Colônia Luxemburguesa" is a collaboration between the C2DH, Samsa Film and the Centre national de l'audiovisuel (CNA) with the support of the Luxembourg National Research Fund (FNR), the Film Fund Luxembourg,  Esch2022 European Capital of Culture, the Fondation Emile Metz-Tesch and the Rotary Club Esch-Bassin Minier.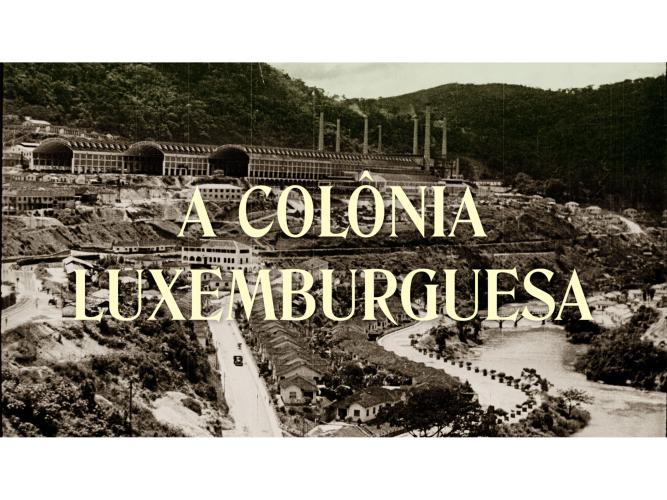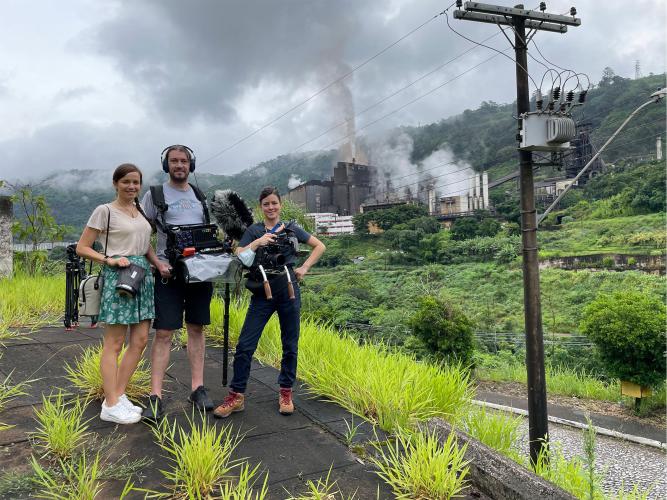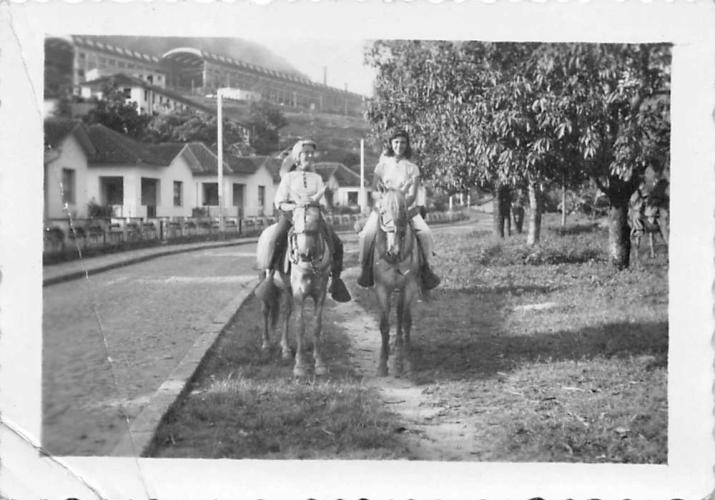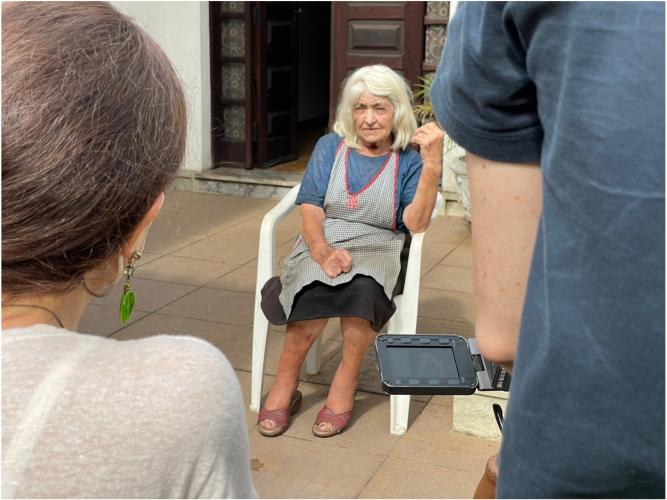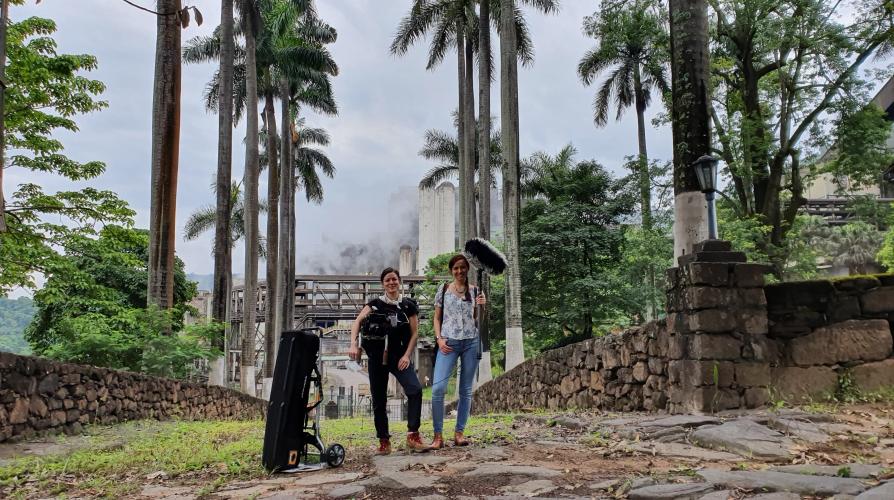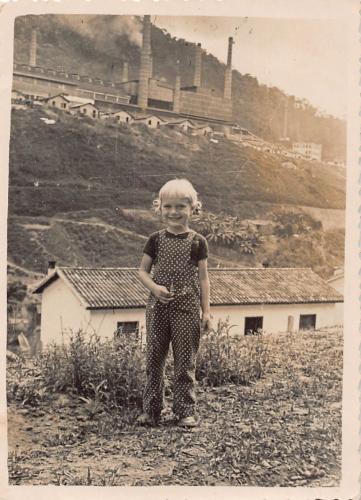 Reviving transatlantic steel ties
[L]aço is a physical and participatory pavilion that tells the story of the Colônia and invites visitors to participate in this story. After the inauguration of the Brazilian [L]aço, the Grand Duke was able to inaugurate the Luxembourg [L]aço this Friday, 4 March 2022 by connecting directly with representatives of the Colônia Luxemburguesa through the digital telephone booth "Orelhão". The portmanteau word [L]aço (laço=link; aço=steel) literally means links of steel. Its main objective is to revive the transatlantic steel ties woven over a century between the communities.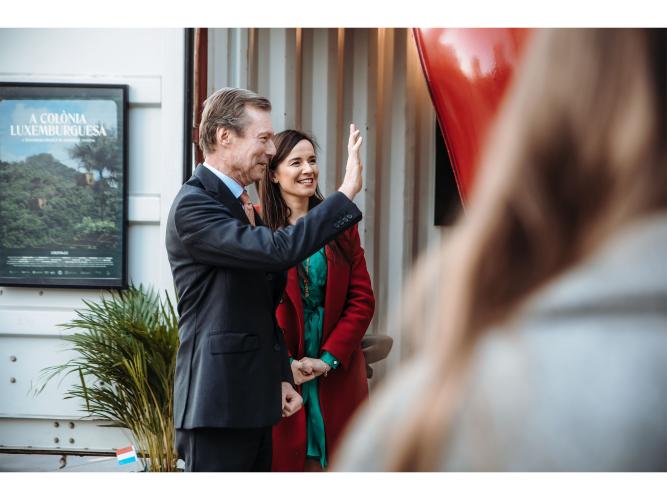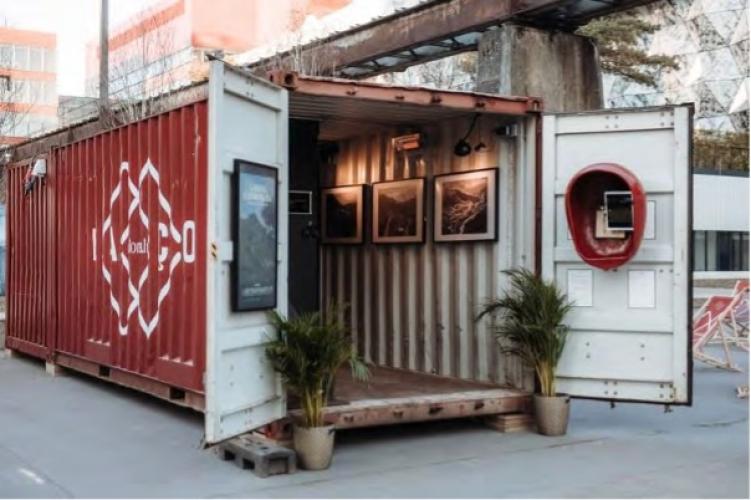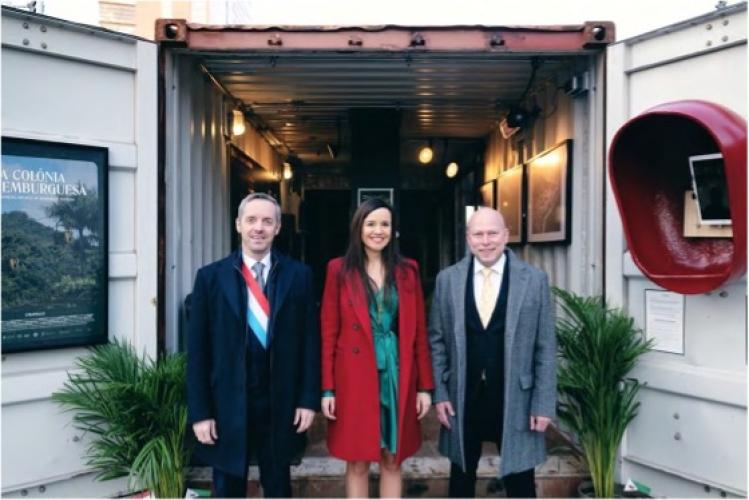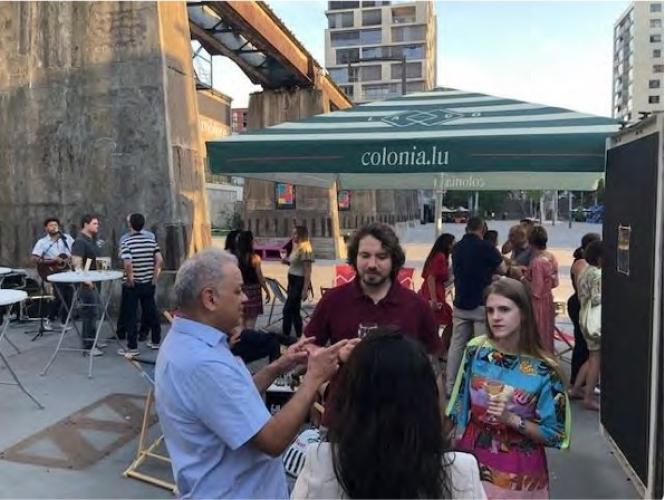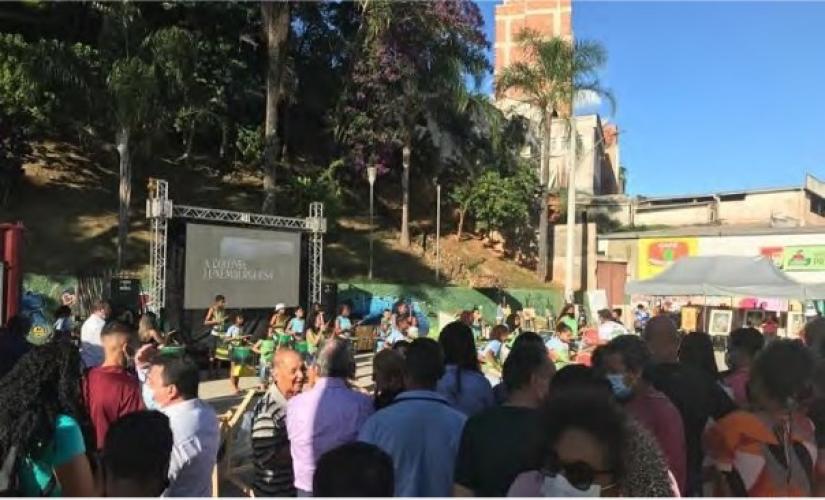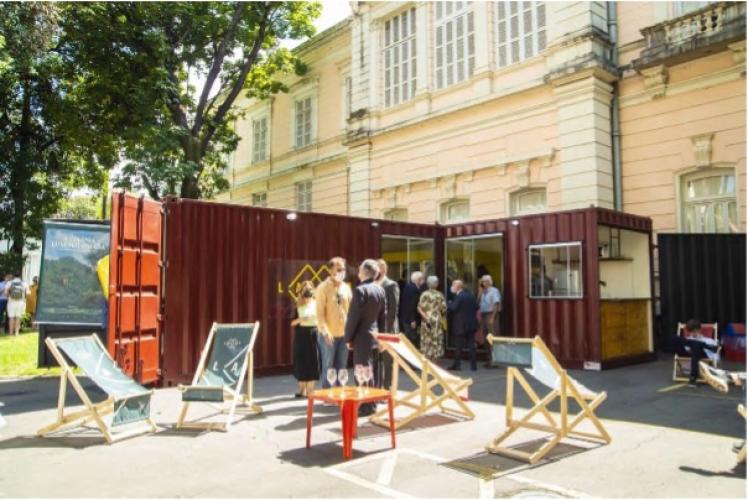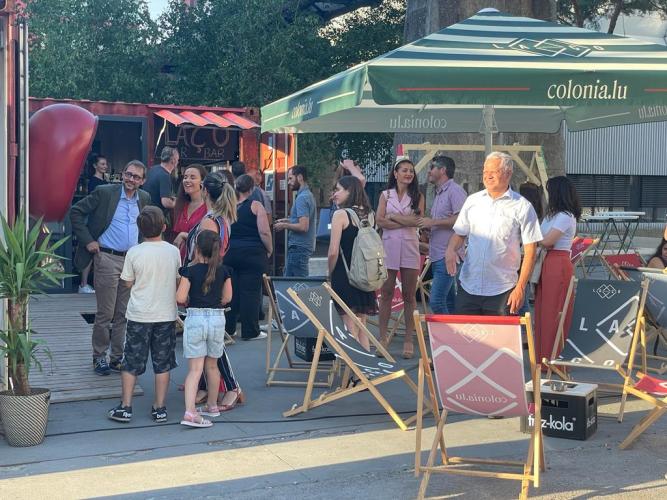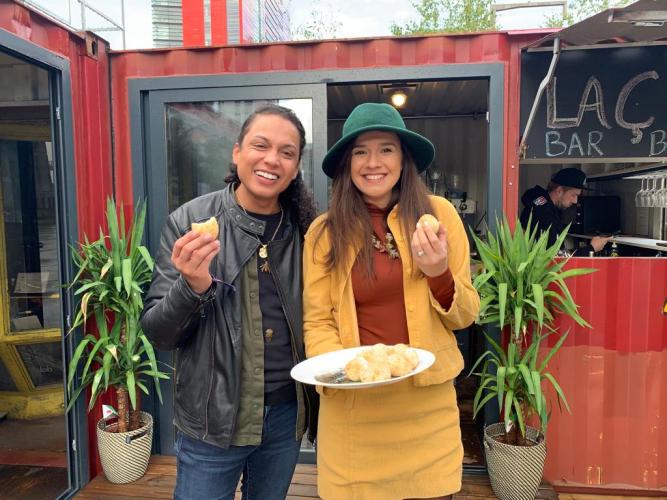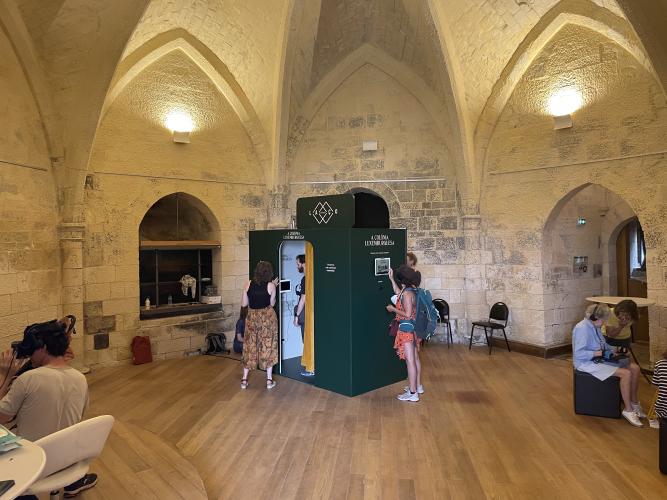 Awards  "A Colônia Luxemburguesa" 
Christine Whittaker Prize 

from

the International Association for Media and History (IAMHIST), 2023

Finalist of the Numix Prize 2023, Montreal

Finalist of the FIAT/IFTA Awards 2023, Cape Town, South Africa

Best I-Doc - FINNOF 2023 (Argentina)
Official selection to international film festivals: 
Luxembourg City Film Festival 2022 & VR Pavilion 2023

Sunny Side of the Doc, PiXii Festival, La Rochelle (France) / June 2022

Open City Documentary Festival London (UK) / September 2022

Sheffield International Documentary Festival, 2023

Montreal International History Film Festival (FIFHM)  / May 2022 ** Awarded "Special Mention"

Frankfurt Film Festival (Germany) / February 2022 ** Awarded "Best experimental"

AVANCA - International Meeting of Cinema, TV, Video & Multimedia (Portugal) / July 2022 ** Awarded "Special Mention"

Inernational Festival of New Nonfiction Narratives (Argentina), 2023 ** Awarded "Best I-DOC"

Brussels Independent Film Festival, 2023

Doc.Sydney Documentary Film Festival (Australia), 2023

Titan International Film Festival, 2022

IZDOC, Izmir International Documentary Festival, 2023

Festival du Cinéma Portugais, Luxembourg, 2022

Numix Lab, 2022
The impact of the project has also reached political dimensions. On 1 July 2022, the cities of Esch-sur-Alzette and João Monlevade officially became sister cities. On this occasion, Dominique Santana was given the title of "Honorary Citizen of João Monlevade".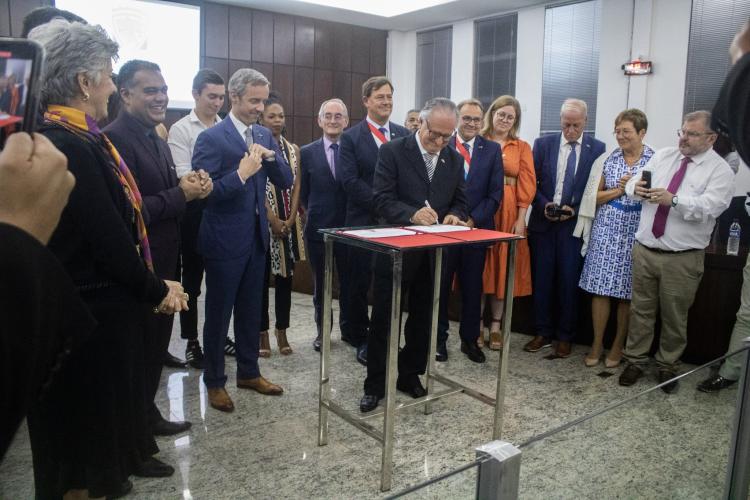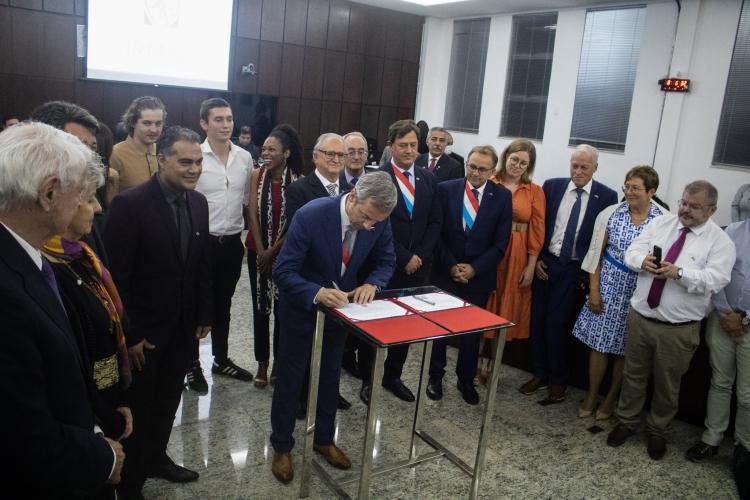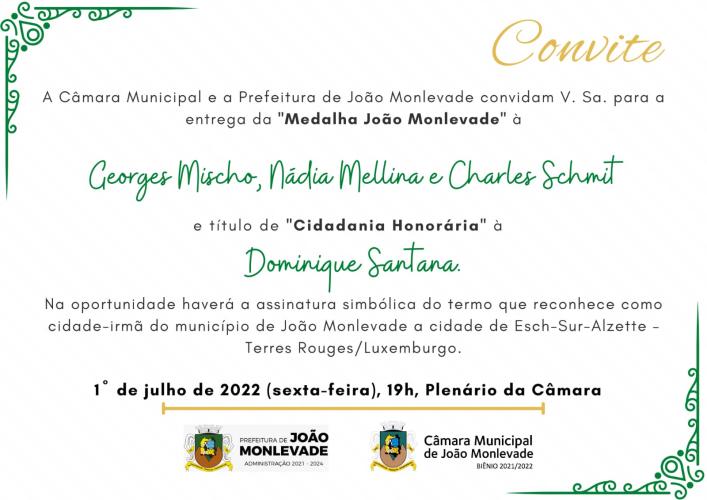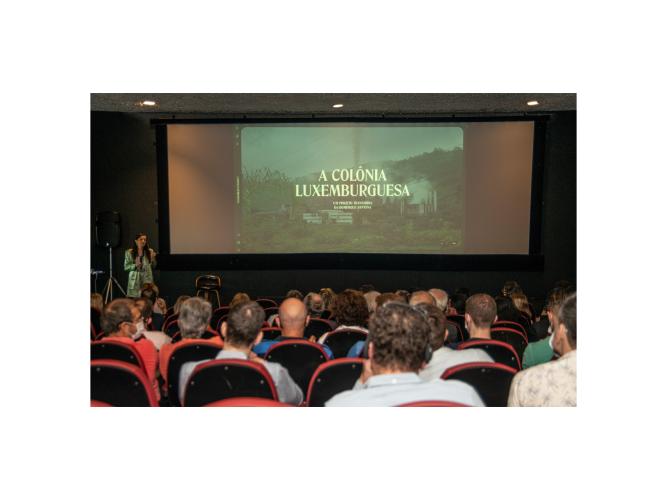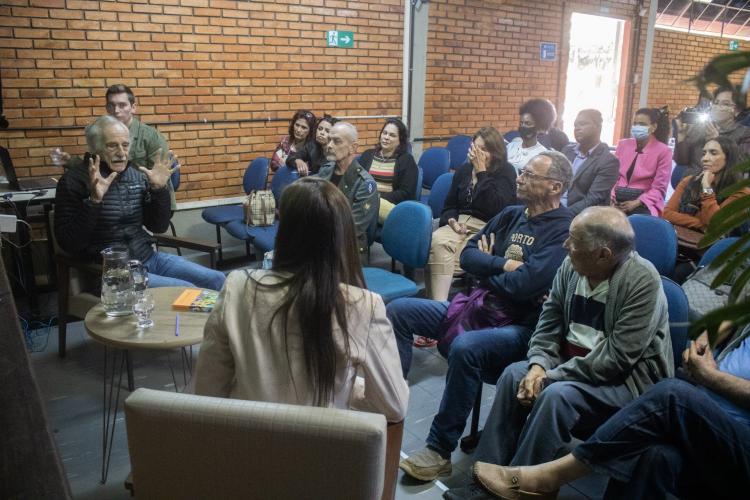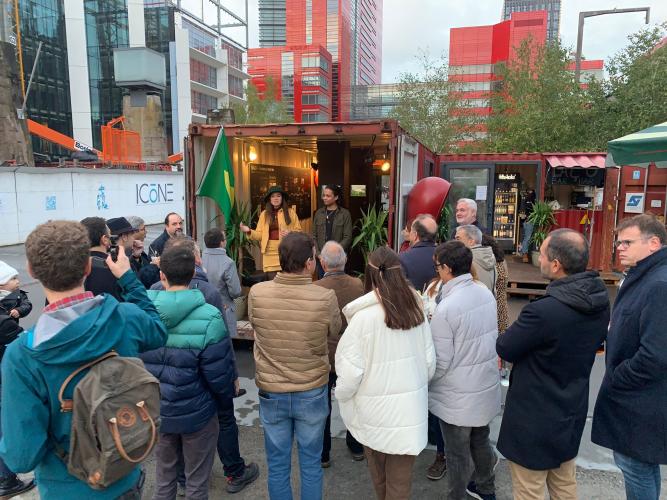 Media coverage (selection)
«Reconstruire les liens du passé pour tisser ceux du futur» - LE QUOTIDIEN, 14 Feb. 2023 
Atmosphärisches Rauschen, Sambaklänge und ein rauchender Schlot - FORUM, 1 Aug. 2022 
Wie die Stahlindustrie Esch mit Brasilien verbindet

-

LUXEMBURGER WORT, 22 Jul. 2022

Legado histórico de João Monlevade é discutido no "História e Café" - REDAÇAO 5 May 2022
Dominique Santana • Réalisatrice de A colônia luxemburguesa - Cineuropa, 30 Mar. 2022 
Minettsdäpp in Brasilien - WOXX, 18 Mar. 2022 
Transmediales Projekt: Minettsdäpp in Brasilien - WOXX, 16 Mar. 2022 
Dominique Santana - RTL No Art on Air, 13 Mar. 2022
Documentary Exploring Luxembourgish Migration to Brazil Released - Chronicle.lu, 9 Mar. 2022 
Brasil e Luxemburgo unidos pelo [L]aço - BOM DIA FEIRA, 8 Mar 2022
Arte de Luxemburgo: festival mostra fotos, pintura e filme do país europeu - Estado de Minas, 6 Mar. 2022 
Gemeinderat Esch / Städtepartnerschaften: João Monlevade vor Augen, Liverpool und Gubbio im Sinn - TAGEBLATT, 5 Mar. 2022 
Festa luxemburguesa une história, artes e tradição em Minas Gerais - O Tempo,  3 Mar. 2022 
Festival explora relação de Minas e Luxemburgo - Diário do Comercio, 3 Mar 2022 
Descobertas culturais marcam primeira edição do Festival Brasil-Luxemburgo - Revista Museu, 3 Mar. 2022 
Festival Brasil Luxemburgo até 09/03 - Agendabh, 2 Mar. 2022
Im brasilianischen Luxemburg - Luxemburger Wort, 2 Mar. 2022
1ª edição do Festival Brasil-Luxemburgo - Belo Horizonte Surpreendente, 26 Feb. 2022 
Lançamentos de edital para artistas de Minas e do Documentário interativo "A Colônia Luxemburguesa" são destaque do Festival Brasil-Luxemburgo - Jornal MG Turismo,

17 Feb. 2022

Stählerne Tropen REVUE, 16 Jun. 2021
Bistrot Interview project "A Cõlonia Luxemburguesa" - RADIO ARA, 31 Mar. 2021
colonia.lu / Schmelztiegel im brasilianischen Regenwald: Dominique Santana sucht Quellen zur Luxemburger Migrationsbewegung - TAGEBLATT, 30 Mar. 2021