Lecture by Lynsey Gillespie, Dr. Laura Aguiar and Bronagh McAtasney. Hybrid event.
Join archivist Lynsey Gillespie (PRONI), access and outreach Officer Bronagh McAtasney (Northern Ireland Screen), and creative producer Laura Aguiar (Nerve Centre) to hear how their organisations have developed forms of creative engagement that puts the public at the heart of archives and helps to democratise access to public history in Northern Ireland. In this public lecture, they will discuss the role of sharing authority in their work and how this has been applied from collecting to cataloguing and public engagement. Drawing on a selection of sample projects, they will demonstrate how they have used participatory methods to help PRONI and Northern Ireland Screen fill gaps within their collections and be more reflective and relevant to a diverse society. 
About the speakers
Lynsey Gillespie is an archivist at the Public Record Office of Northern Ireland (PRONI) Lynsey has worked in PRONI for the past nine years across a number of departments, including access to conflict-related information, accessioning and cataloguing of privately deposited collections and digital preservation. Lynsey was the project curator for the Making the Future project, curating content from PRONI collections for exhibitions and engagement programmes for a diverse range of audiences. Lynsey currently leads on communications and engagement for PRONI, managing PRONI social media channels, outreach and public events programmes. Lynsey previously worked in visitor experience for Titanic Belfast, for Ulster University's Art College Library and for the Abraham Lincoln Presidential Library and Museum in Illinois. She holds a BA (Hons) in English and Modern History from Queen's University Belfast and an MA in Cultural Heritage and Museum Studies from Ulster University.
Dr. Laura Aguiar is Community Engagement Officer & Creative Producer at the Nerve Centre. Through funded projects such as Making the Future, Rural Voices and CollabArchive, she has been responsible for connecting with communities to make archives more accessible and engaging through creative projects. She is a multimedia content creator and educator with over 10 years of experience in designing and delivering programmes and courses in the education, heritage and arts sectors in Ireland. She is also co-founder and co-director of the Rathmullan Film Festival and has taught at Queen's University Belfast and University College Cork. She holds a BA in Journalism (Fumec University), MA in Media and Communication (Stockholm University), and a PhD in Film Studies (Queen's University Belfast).
Bronagh McAtasney MA is a Public Historian. Her focus is on archives and unheard voices, especially women. Bronagh is Access and Outreach Officer for Heritage & Education at Northern Ireland Screen. It is her role to develop engagement and responses to the Digital Film Archive, bringing the archive to a wide audience and facilitating interaction with groups, individuals, partnerships and in education.
Monday, 7 November 2022
18.00 - 19.00 CET
Aquarium, 4th floor, Maison des Sciences humaines
11, Porte des Sciences humaines
L-4366 Esch-sur-Alzette
and online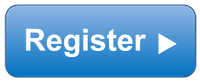 Please register if you want to participate in-person or online.