The humanities have a general responsibility towards society and one of their mandates is to preserve the cultural skills and knowledge societies depend on. Their role is to reveal alternatives in dealing with current issues and future challenges.
The conference The Ends of the Humanities seeks to underline the various ways in which the humanities engage with the future and inform ongoing cultural processes; at the same time, it acknowledges that to ensure their survival, the humanities must reach beyond established traditions in teaching and research.
More specifically, it aims to examine how individual fields position themselves in relation to different social issues in the humanities – and which areas need to be developed further. Papers will investigate the relationship between the humanities on the one hand, and ethics, cultural and social politics, the education system, the law, the economy, new technologies and other sciences, on the other.
The conference is organised by Prof. Dr Georg Mein, dean of the Faculty of Language and Literature, Humanities, Arts and Education of the University of Luxembourg, with the support of the C²DH and other partner organisations.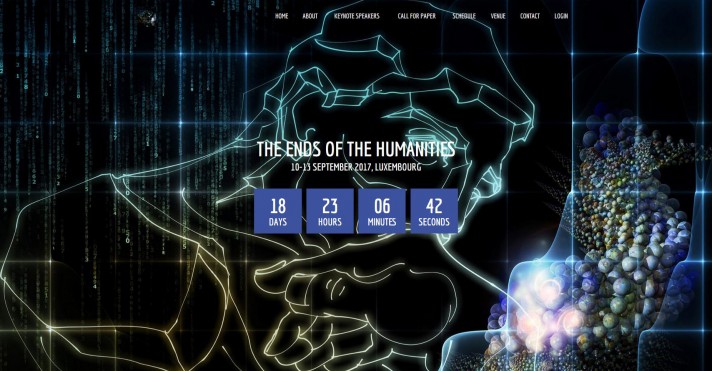 The Ends of the Humanities website
For the keynote speakers, schedule and practical information, please refer to the